By Bryce Carter
WESTBROOK, ME- In just over a year in a half, Limitless Wrestling has become one of, if not, the biggest wrestling promotion in the state of Maine. It all started in September of 2015 in Brewer, and now in April of 2017, Limitless consistently sells out events with over 400 fans regularly attending. This success comes from the core of wrestlers that make every show must see, as well as bringing in well known performers from the independent wrestling scene, like Zack Sabre Jr. and Cody Rhodes, and also bringing in wrestlers currently working with World Wrestling Entertainment, like Lince Dorado, Tommasso Ciampa, and Kassius Ohno, known on the independent scene as Chris Hero. With all of these big names working with the promotion in the past, and the company is not even two years old yet, where does Limitless Wrestling go from here?
Limitless Wrestling made its debut on September 12th, 2015 at City Side Restaurant in Brewer, and since that day has not looked back. After that, shows were held at the American Post Legion 84 in Orono, and that is when things started to take off. With a dream match of technical mastermin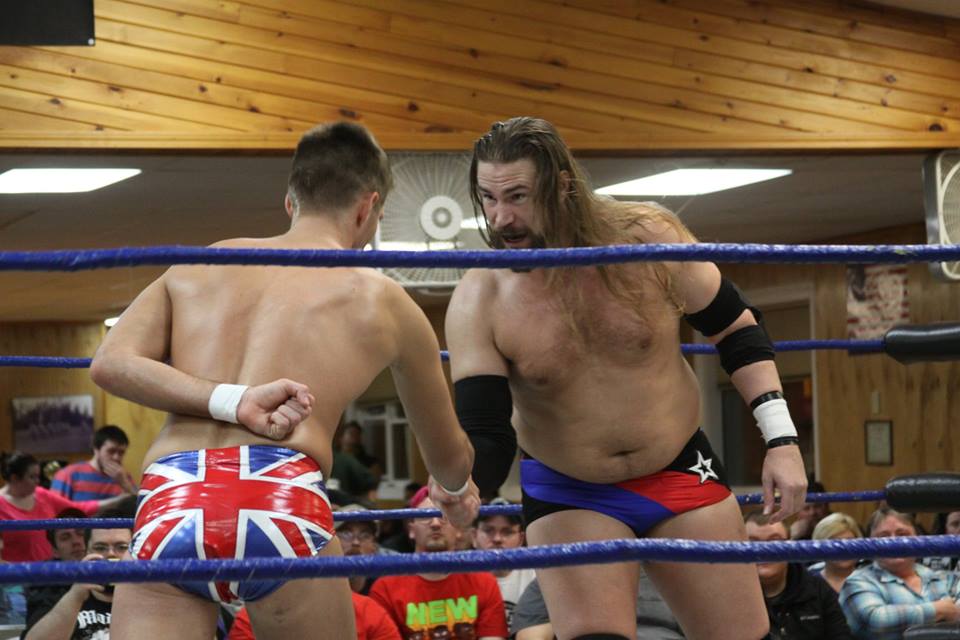 d Zack Sabre Jr. vs the hard hitting Chris Hero in the first year of the company, that shows that Limitless is the real deal. Also, putting independent stars and current WWE superstars against Limitless Wrestling core roster members like Xavier Bell and Ace Romero shows that the regulars at Limitless Wrestling can not only compete on the highest level, but against some of the best talent in the world today.
More recently, Limitless has brought in some of the best and most popular wrestlers today to the most current location of Westbrook. Such as, former 2 time WWE Intercontinental Champion and former 6 time WWE Tag Team Champion Cody Rhodes. Rhodes has been arguably the hottest wrestler outside of WWE ever since his departure. Working for companies such as Ring of Honor, Impact Wrestling, and New Japan Pro Wrestling,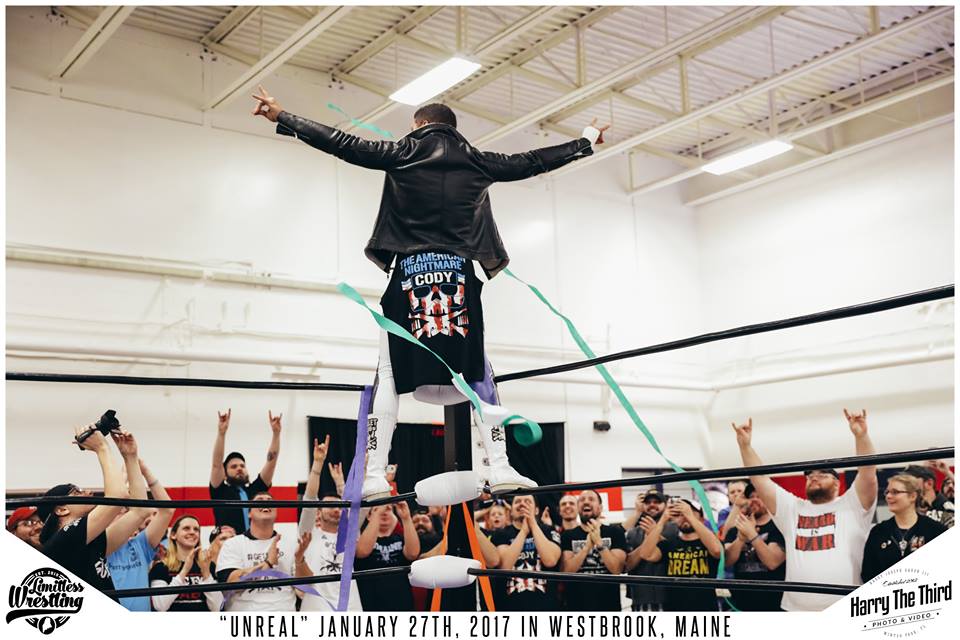 where he is a member of the popular stable Bullet Club. For Limitless Wrestling to bring him to Maine, when he has been doing some of the best work of his career, and to have an amazing match with a regular for Limitless in JT Dunn shows that what Limitless is doing is something that Maine wrestling has never seen before.
In their most recent show, "Hysteria", Limitless produced one of their best shows to date, which was headlined by former 2 time Lucha Underground Champion, 2 time IWGP Junior Heavyweight Tag Team Champion, and the winner of the 2014 Best of the Super Juniors Tournament, Ricochet vs former WWE Tag Team Champion, Ring of Honor Tag Team Champion, and 2 time IWGP Junior Heavyweight Tag Team Champion Matt Sydal (known in WWE as Evan Bourne). This main event had everything for all wrestling fans. Fans could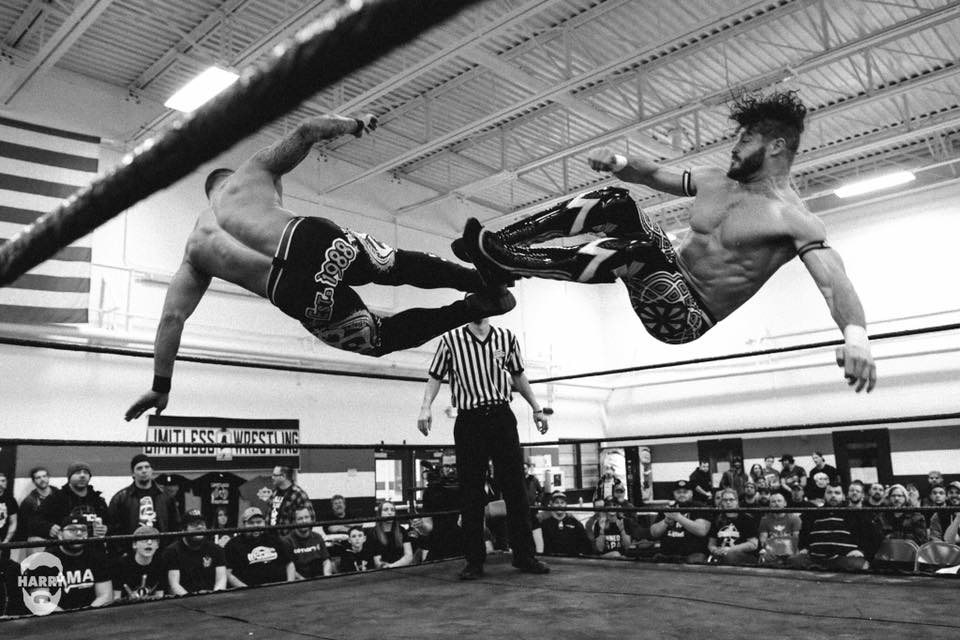 come see a star in Matt Sydal that has worked for WWE before, but is now on the independent scene and is still doing some amazing work, and they could come see an up and coming superstar in Ricochet, who has had some great exposure working for companies such as New Japan Pro Wrestling, and who could someday end up working for WWE. Fans were in for a great match, and the two stars delivered. Hysteria has all Maine wrestling fans excited for the next Limitless show.
Limitless Wrestling has been able to grow thanks in part to the core member of stars that Limitless fans are very familiar with, such as Ace Romero and DangerKid. Both have been with the company since the very beginning, and credit the growth of the company to the people who have believed in it from the start, and that are passionate enough about professional wrestling to create a different product for the fans. "If I had to pick one thing, I would credit Limitless' success to passion that lies within the locker room, the fans, and the owner/promoter; Randy Carver," says DangerKid. Both DangerKid and Romero praise Carver for his commitment and passion for wrestling, and credit him for not only the success of Limitless, but the recent success of Maine wrestling. "Not only did it change the Maine wrestling scene it also has become a contender for one of the top promotions in New England. And that's all because Randy Carver has a dream and has passion for this," Romero says.
Ace Romero has been one of the top performers in Limitless Wrestling history. He has faced off against some of the best talent that Limitless has brought in, and competed in some of the top matches in Maine wrestling history. He credits Limitless as the first company who truly got behind him and wanted to make him the face of the company. He says that it was humbling, but knew that hard work was going to come with it. "Limitless being the first company who REALLY believed in me help me spear head my career in the direction that it's going," Romero says about what makes Limitless different for him.
DangerKid sees that Limitless has been different from the beginning, and it all started with the approach to it all. The agenda from the start has been about putting on great shows, and and having fun while doing it. "We're not trying to make money, we're not trying to eliminate the other 'rival' companies in Maine and the rest of New England, we're j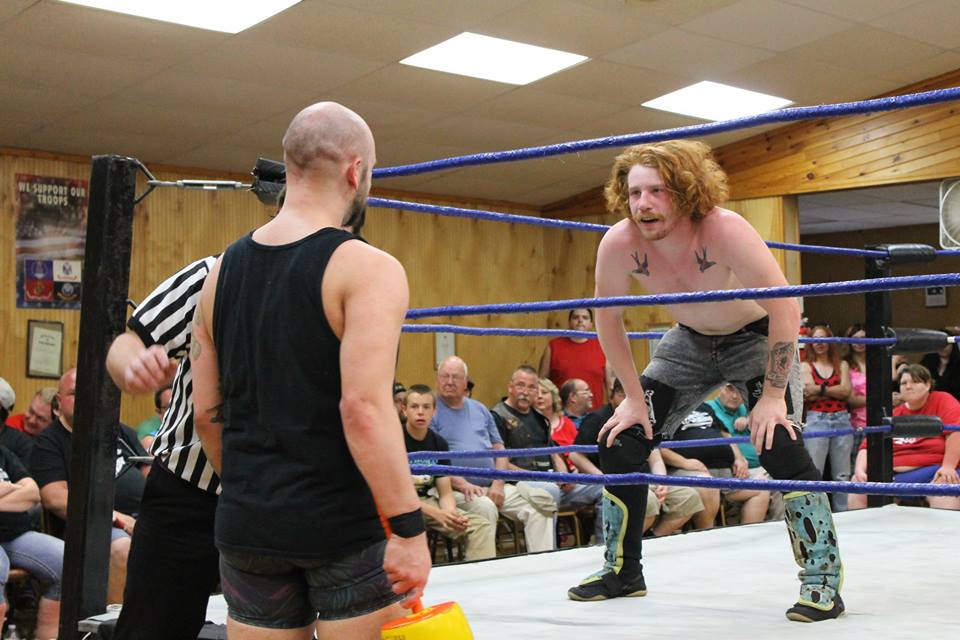 ust a passionate group of people that love to entertain and have a good time, all fueled by the wild fire that is pro wrestling," he says. DangerKid also says that Limitless offers something for everybody, and that Limitless Wrestling guarantees seeing some of the best wrestling in New England, and that fans will have a great time.
Both had the same answer when asked about the future of the company, in that it truly is Limitless. DangerKid sees Limitless as having room to grow, with the hopes of soon upgrading to a bigger venue, with the hopes of getting even more fans in attendance. "I don't know what the future holds but we know we have something special going and we just plan to keep all that momentum rolling forward," he says. Romero sees the same amount of potential for Limitless, and knows that passion will result in creating a great wrestling show all for the fans. "Right now the light is shinning bright on Limitless and if I have any say in it, the light's only going to get brighter," Romero says, having high regards for the future of the company.
While members of the core roster like DangerKid and Ace Romero are big parts of Limitless, wrestlers who are well known on the independent scene that are regulars for Limitless also help with the success, such as "All Ego" Ethan Page. Page has made a name in the business for promotions such as Evolve and Pro Wrestling Guerilla. He has made a statement with Limitless by going up against the likes of "All Good" Anthony Greene. Page also credits owner Randy Carver for the success of the company, and for it being different, saying that Carver understands who and what is popular in independent wrestling. "He understands that you need to invest in your company to make it grow. Bringing in the top talent from all over the world. Taking every chance to create 1 new fan during every experience," he says.
Page also expressed his enjoyment for working with Limitless, and how he loves everything about the company. "The environment is great. Fans are great. Management is great. It genuinely breaks my heart when he offers me a date & I'm already booked elsewhere."
Randy Carver founded Limitless, and was inspired to revive professional wrestling in the state of Maine and show people how enjoyable professional wrestling can be. "I was really inspired to start Limitless after taking a long look at the local scene in Maine compared to other places, in New England and nationwide. Maine had nothing compared to other states in terms of independent wrestling, and a bad reputation to boot. I wanted to change that. I wanted to create a new platform for a mixed bag of wrestlers, local and globally known to compete in new matches, create new opportunities, and present their craft to a new, hungry audience", Carver says.

Carver has plans to continue to grow, saying that for the past year and a half it has been growing for more and more people to see. He has goals of someday being known throughout the country, but keeping to his roots. "I want our name to be known nationwide, while continuing to build Maine into an independent wrestling destination. I want fans to see this product and have the urge to take road trips to see what we're producing."
While Limitless has had an amazing past, they continue to look towards the future. Limitless Wrestling will make their debut in Portland, Maine on Friday, April 28th with "Can We Kick It?" at The Portland Club. This event will not only see the return of "All Ego" Ethan Page, but it will see the debut of current New Japan Pro Wrestling Star "Big Mike" Michael Elgin. Only 200 tickets are available for this event, all tickets are $20 with a bell time of 7:30.
Limitless Wrestling will also make their return to Westbrook on Saturday, May 13th, with "Problematic". This event will see the Limitless debut of 2 time Ring of Honor Tag Team Champion Colt Cabana, as well as former WWE Cruiserweight Champion, and 3 time WWE Tag Team Champion, and current Lucha Underground star Paul London. The show is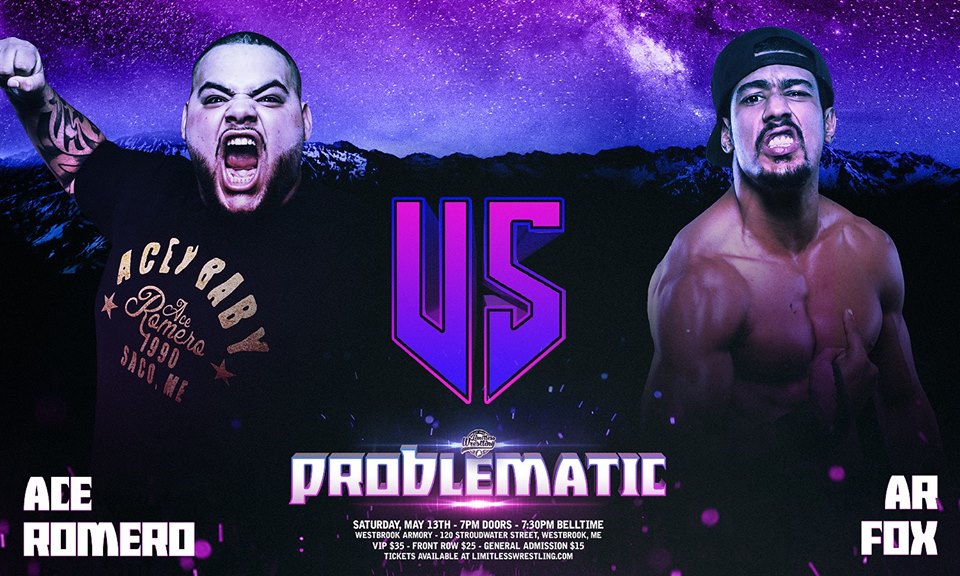 headlined by a "Fans Bring the Weapons" match between Ace Romero and AR Fox. Tickets are on sale, V.I.P. and front row both sold out in 10 minutes. General admission tickets are $15. Doors open at 7:00 with a bell time of 7:30. Tickets are available on the Limitless Wrestling website.
Limitless Wrestling has been growing and continues to grow. Wrestling fans in Maine should be very optimistic about the future of professional wrestling in Maine, because Randy Carver and Limitless are setting the bar, and they don't plan on stopping anytime soon. "Im proud of where we are, and I'm extremely excited to see where we go from here."