By Kassadi Moore
The Spectator
BANGOR, ME-Jason Harvey is coaching his tenth year as the Husson Baseball Head Coach. He has brought Husson runs and Championships from behind the plate and in the dugout. He lead the baseball team to two NCAA DIII Tournament games in 2009 and in 2011 and two Northern Atlantic Conference Championships. The 2017 baseball team has an 18-14 so far this season with seven games remaining.
"I just, I like to compete. I think that's the biggest thing. Whether I'm playing cards with my wife, or if I'm playing three-on-three pick-up in the gym, I'm a competitor, I hate to lose," said Harvey.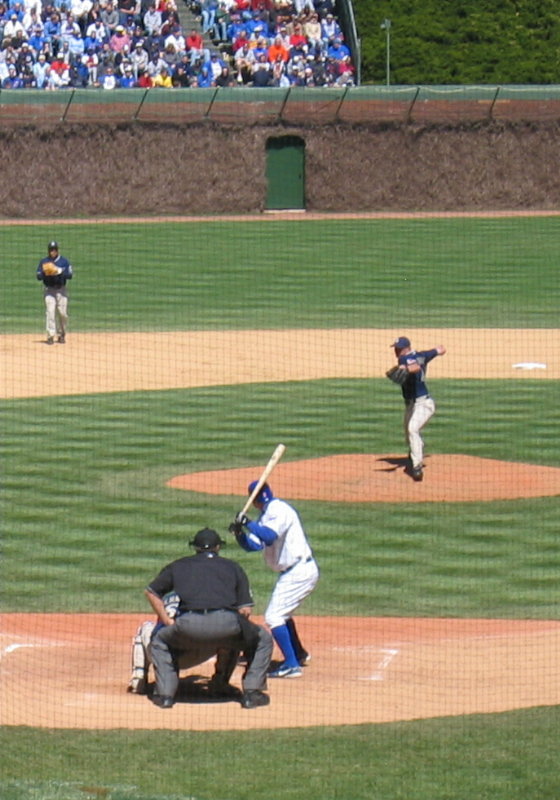 Photo Credit: Wiki Commons
Harvey was a successful three-sport athlete at Husson University. His sophomore year, Harvey transferred to the University of Maine, where he was solid athletically, but struggled academically. He transferred back to Husson where he graduated in 2007.
"I think that was one of the biggest things that attracted me to Husson, in the first place, was how small it was and how close the teams were and really how the campus is and that really drew me here. And now that I'm a part of it, I don't see myself going anywhere," said Harvey.
Harvey grew up in Bucksport, Maine where he also went to high school. His wife is from Maine, and as Harvey describes, is a "county girl." His Maine roots continue to grow as he teaches golf to his sons whom he takes to the Penobscot Valley Country Club.
Harvey was a golfer on the Husson's golf team that started the streak of eight straight NAC Titles. He said he now has a scratch handicap. For those of you who do not speak fluent golf, a handicap is a numerical way to assess how many shots over par a golfer is expected to shoot. A scratch golfer has a zero handicap.
Harvey has won NAC Championship Titles, is a Husson University Hall of Famer, was promoted to the head coach position in the first year out of graduation, and is now the second most-winningest coach in program history. Is there anything that Harvey is not good at?
"Uh, I'm sure there is. Um, my ping-pong [game], I'm ok, I'm not great," said Harvey.
Going from a player one year, to a head coach the next can be very trying. Harvey was originally the assistant coach to head coach John Winkin, whom got ill and had to resign. Harvey fill his position. His teammates were now his players. "Continuing to gain their respect from a Captain now to a coaches side was probably the biggest challenge," said Harvey.
Harvey said his first coaching season started a little rough. Rough, as in, losing the first ten out of fourteen games. "By the end of it, we were in a position to compete in the Conference Championship, and if you would have asked that question in the beginning of the year if we would have been in the position, I would have said there was no chance. We were young, we weren't very talented, but by the end we were pretty solid," said Harvey.
Harvey, and the rest of his coach staff, has produced another "solid" Husson baseball team. Husson faces Maine-Farmington Tuesday in a double header with games starting at 2 and 4:30pm.