From Wire Reports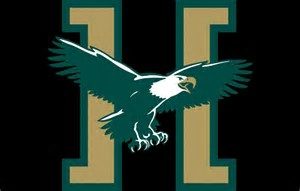 WATERVILLE, Maine – The 2017-18 North Atlantic Conference (NAC) Men's Basketball All-Conference teams have been released, and four Husson players have been recognized by the conference. Raheem Anderson was named player of the year while Justin Martin and DJ Bussey were named to the second team. Bruce St. Peter earned a spot on the sportsmanship team.
Raheem Anderson became the first player to win back-to-back conference player of the year awards since 1993 and 1994 (Ray Alley), has had an extraordinary final season so far as the. The preseason All-American ended the regular season ranked in the top three in four statistical categories including being the league leader in points (349), points per game (19.4), and free-throw percentage (90.0%). The senior also tied for first in field goals made (124) and was third in free throws made (72). Anderson recorded double-digit scoring in all 18 conference games, Anderson eclipsed the 2,000-point mark this season, netting 2,414 points for his career and will look to increase that number as the Eagles enter the NAC Semifinals. Nationally, he ranks in the top 40 in five statistical categories including 13th in free-throw percentage (89.4%), 22nd in total field goal attempts (420), 35th total field goals made (192), 36th in total points (533) and 38th in points per game (21.3). This is his second NAC Player of the Year selection for Anderson after earning the honor last season.
A second team All-Conference selection, Justin Martin is currently averaging 10.1 points and 8.6 rebounds per game, 37% from behind the three-point line. The junior has recorded six double-doubles. He has also surpassed the 20-point mark in two games, while eclipsing double digits in 13 games this season. The Winslow, Maine native has recorded 10 or more rebounds in 11 games this season. This is Martin's second time earning All-Conference honors.
Also garnering a second team nod, DJ Bussey currently sits 10th in the nation in three-point field-goal percentage (46. 7%). The freshman guard made four or more three-pointers in eight different games, while shooting 46.5% overall from the floor. Bussey is also shooting 86.5% (32-37) from the free throw line. The Arizona native scored double-digits in 16 games this season and 20 points in four games.
Bruce St. Peter earned a spot on the Sportsmanship Team. The Eagles have advanced to the NAC Semifinal round as they travel to Henniker, N.H. to take on #3 Colby-Sawyer (19-6, 15-3 NAC) on Friday, February 23rd. Tipoff is scheduled for 7:30 p.m.