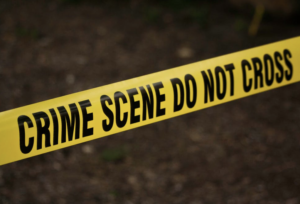 Image courtesy of Pexels.com
By Dylan Kelley
Chicago, Illinois- When 'Empire' actor Jussie Smollett reported he was attacked on January 29th, the police investigated. Smollett said that he was a victim of a hate crime, saying that the assailants shouted homophobic and racial slurs at the actor, tying him up. After this reported incident, there was an outpouring of support for Smollett from actors to celebrities to professional athletes.
Then the case takes an interesting turn when the actor refuses to turn over his phone to police to investigate the attack further. Smollett said he was on the phone with his manager at the time of the attack, so they wanted to confirm this. Smollett refuses, and the police don't force him to turn over the device.
On February 1st the actor speaks for the first time "The outpouring of love and support from my village has meant more than I will ever be able to truly put into words," Smollett says. The police then release pictures of 'Persons of interest' who were in the area at the time of the assault.
On the 17th of February, The Chicago Police Press Office released a Tweet saying that they wanted to "complete follow-ups with the individual that made the report."
After some investigation, Chicago Police say that Smollett is classified as a suspect in the investigation. Smollett was charged with filing a false police report and disorderly conduct. Smollett was arrested on February 21st and it is found that the actor paid two men to tie him up in an attempt to replicate an assault. The mayor of Chicago summonsed Smollett to repay the cost of the investigation.
The 'Empire' actor was suspended from the show and executives call the situation "disturbing"
More updates to follow on this matter.