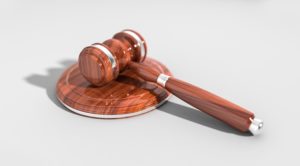 Compiled by Kevin Praik
April 11, 2019
Portland, Maine – A state forensic psychologist testified Monday that the man accused of killing a Somerset County Sheriff deputy last April could have plausibly believed police would beat or harm him if he did not cooperate with them, but she did not offer a determination as to whether he was telling the truth.
Justice Robert Mullen, who is presiding over the case, also heard from the state police detective who led the investigation into April 25, 2018, killing of Cpl. Eugene Cole, 62. The detective, Jason Andrews, said John Williams, 30, gave officers no reason to believe he feared them after he confessed in a taped interview to killing Cole.
Compiled from a Portland Press Herald article: Judge must decide if police coerced confession by suspect in officer's killing.