By: Nik Ramsdell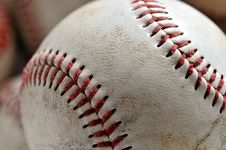 With the baseball season right around the corner, the Husson Eagles are starting to prepare for their spring break trip to Florida. Finishing last season 14-22, the Eagles have room to improve this upcoming season.

Husson's first 10 games of the year will be on the road in Florida. Last year, Florida didn't turn out the way they expected it to, finishing with a 2-6 record, with four straight losses to end the trip.
Husson's first baseman, Cam Place, was asked about the expectations from the locker room this year. Place said "We can compete in every game this year," and he continued to say "We are a deep team this year. A lot of different players can play different positions."
Coach Harvey told the team that he believe that they can go 33-7 this year. This would be a heck of an improvement from their 14-22 season last year, where the Eagles missed the playoffs. Husson has had some intense "live practices" this season already. This is where the team, in practice, pitches and hit as if they were in a game. Players on the team this year are "competitive" and are fighting for their playing time.
Cam Place also said "There are spots up for grabs this year." He went on to say that Coach Harvey simply wants to put the best nine players on the field. If the rotation is different every game, than so be it.
Place spoke highly of the coaching staff as well, saying that they are devoting a lot of their time to improving the team this preseason. 'This season we split the team up for practice, and come together as a team twice a week for "live" practice.' This way, players can get more one on one attention with the coaches and improve each one of their games.
Husson has a "win at all costs" mojo this season, after not performing as well as they could of last year. Coach Harvey emphasizes teamwork over individual goals, which is what Husson needs to be successful this season. Baseball is a team sport, and one person alone cannot determine if they will win or lose one game. If everyone works together as a team, Husson will be a very difficult team to play against throughout the season.
Florida is a fun way to kick off the season, and now it is less than two weeks away. The Eagles seem to be preparing well for their trip, based on their practicing technique this year.
Husson will kick off their Florida trip, and their season, with a double header against Worcester Polytechnic Institute (WPI) on Saturday March 9th. They did not face WPI last year, so it will be interesting to see how Husson performs against a foreign team. In Florida, Husson will also be facing teams such as Keen State, Central Iowa, and Westfield State.
The Eagles have a lot to prove this year, and this could be the team they have been looking to put together in order to win the North Atlantic Conference (NAC) this year.