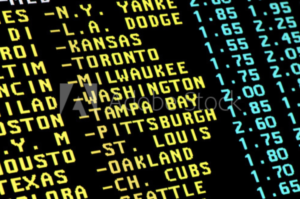 Photo via Pexels.com
By Dylan Kelley
Minneapolis, MN- With the NCAA basketball tournament narrowing down to the Final 4, Virginia has the best odds of winning the National Championship at 40%. Michigan State has the second best odds, followed by Texas Tech and Auburn. In a November bet was placed on Texas Tech to win it all, now has a chance to win $300,000. The bettor placed $1,500 on the school to win the National Championship. According to ESPN, the same bettor also has a $1,500 wager on Michigan State to win it all, which would pay him a cool $60,000.
In May 2018, the US Supreme Court dissolved the Professional And Amateur Sports Protection Act (PASPA), which will allow each state to set it's own gambling laws. The PASPA did not cover the "Daily fantasy sports" betting or things of that sort because they are labeled as "Games of chance."
Not everyone if for sports betting, particularly college betting. In an interview with USA Today, Tom McMillen is CEO of an association of college athletics directors, a former Congressman, and an odds-maker. McMillen had this to say: "I'll give you something that I'll put 100% odds on. If gambling on colleges is in 20 or 30 states there is probably a 100% chance of a point-shaving scandal at some school."
There is already evidence of schools illegally paying potential student-athletes in return of committing to the school, Including NBA rookie and former Arizona star Deandre Ayton. In 2018 wiretaps, it proved former Arizona coach discussed paying yton a sum of money to secure his talents- a cool $100,000, according to ESPN.
We have even seen cheating from the inside at a professional level, with former NBA referee Tim Donaghy trying to sway games in favor of his bets.
Legal sports gambling and betting is only about a year old, and it will take time to get this right. If point shaving and cheating emerges from schools and or other entities,  the Supreme Court amend this decision for state-ruled betting. This will be a process to make this safe and fair for everyone, but until that point is reached, there is always a chance that someone will come up short of their bet.