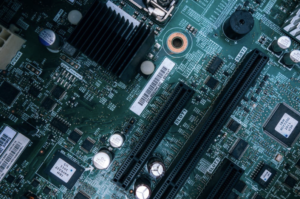 IImage via Pexels.com
By Dylan Kelley
Bangor, MAINE- The new Samsung Galaxy Fold- which costs $2,000- has not had a good first reception. The new tablet, which can fold in half, has reportedly 512 gigabytes of storage. Folded (closed), it has a screen size of 4.6 inches, while opened it almost doubles in size at 7.3 inches. It has, though, had multiple cases of the tablet breaking.
Bloomberg's Mark Gurman tweeted about his dysfunction tablet, citing a plastic film resembling a screen protector that he removed. According to Gurman the plastic film was not supposed to be removed, but said that the consumer would have no way of knowing due to lack of warning or instruction.
Other consumers have done the same thing, saying that the plastic screen was peeling off. Wednesday a product manager from AT&T tweeted a picture of the Galaxy Fold with packaging saying not to remove the film. The instructions state:
"The main screen includes a special protective layer. Peeling off the protective layer using any adhesives on the main screen, such as screen protectors or stickers, may cause damage."
It is unclear whether the film was on the tablet when Gurman received it, but the multiple reports of dysfunctional tablets makes it seem as if this is a new measure for Samsung. According to Business Insider: "Samsung doesn't have a repair program in place for the Galaxy Fold as of yet. Samsung has a Galaxy Repair Service, but it doesn't include the Galaxy Fold." Business Insider contacted Samsung for comment on the issue, and asked about repair programs for the Galaxy Fold when pre-orders are expected to arrive on April 26, but the company did not reply.
The Verge reported that one Galaxy fold broke despite the protective film staying on. Dieter Bohn says that a small bulge appeared on the crease of the device. The bulge then grew large enough to finally break the screen after just 48 hours with the Samsung device.
Pre-Order has begun for AT&T and T-Mobile, and the first shipments will reportedly be available on April 26th.