By Adam LaFleur – The Spectator
April 25, 2019
AUGUSTA, Maine – Maine taxpayers may be subsidizing the cost of abortions in the State as soon as March 2020. A new bill before the Maine legislature would require private insurance companies and the public MaineCare Medicaid system to provide universal abortion services. This mandate would apply to all plans covering maternity services for Maine women. The bill, LD 820, also requires that abortions not covered by federal Medicaid funds be paid for by the State through MaineCare. Representative Joyce McCreight, a Harpswell democrat, is the bill's primary sponsor.
Voting 8-5 along party lines, a legislative committee on health coverage, insurance, and financial services sent the abortion bill to the full Maine House and Senate in early April. Democrats control both houses of the Maine legislature and the Blaine House. Governor Janet Mills supports passage of LD 820. Fifteen states already offer abortions through their publicly-run Medicaid systems, including three in New England (Massachusetts, Vermont, and Connecticut).
McCreight's measure implements a deadline of March 1, 2020 for the Maine Department of Health and Human Services to enforce insurance companies to provide abortion coverage. Existing health insurance plans that do not cover abortions would be required to offer abortion services upon renewal after January 2020. The bill would not change maximum benefits, deductibles, or provisions of existing health insurance plans. It mandates that insurers cover abortion treatments for plans that fund maternity services in Maine.
Religious employers morally opposed to abortion may request exclusions from the abortion coverage mandate in McCreight's bill. Churches and other religious organizations granted exemptions would be required to notify workers in writing that abortions are not covered under their employee health insurance plans. In the event that the life of a mother is in jeopardy, religious employers would be required to fund abortion services for that employee.
One other exception in the proposed bill permits the Maine Superintendent of Insurance to exempt insurers from funding abortions if federal funding is at stake. If state mandated abortions would jeopardize Maine's receipt of federal healthcare dollars, then insurance companies may not have to provide them. This issue may arise when Republicans, who typically oppose abortion, control Congress in Washington. Eric A. Cioppa is the current Superintendent of the Maine Bureau of Insurance.
Husson University sophomore Christian Mott has reservations about taxpayer-funded abortions in the Pine Tree State. "As a taxpayer, your job is to promote the economy," Mott said. "To say that taxpayers are going to pay for other people's decisions to end someone's life is a problem. I don't believe that taxpayers should pay for other people's abortions, but if someone wants to have an abortion, they should have that option and pay for it out of their own pocket."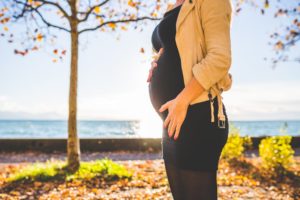 Religious organizations across Maine are speaking out against McCreight's proposed legislation. Bishop Robert Deeley of the Diocese of Portland sent a letter opposing LD 820 to all Catholic parishes in Maine on Sunday April 14th. The bishop's letter was included with church bulletins parishioners received as they attended Mass. Deeley encouraged Maine Catholics to contact their representative in Augusta and speak out against McCreight's bill.
Other religious groups have also raised opposition to the idea of Maine taxpayers funding abortions in the state. Opponents of McCreight's bill point to the fact that all Maine taxpayers, including those with moral reservations about abortion, would be paying for abortions through the public MaineCare program under the measure. Supporters of the bill argue that Maine women have a right to access abortion clinics and be in control of their own health decisions. Contact information for Maine lawmakers is available on the legislature's official website. Most representatives may be called via their home phone numbers.  
Additional information on LD 820 is available from the Portland Press Herald and the Maine Legislature's official website. Information from the Portland Press Herald contributed to this story.