By: Brianna Bires
Husson Spectator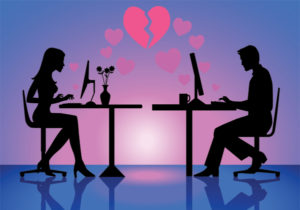 BANGOR, ME- Technology plays such a huge role in our everyday lives now. In the past 15 years, technology has blossomed into something beautiful and ugly at the same time. Everywhere you look now at least one person in the room is scrolling on their smart phone or texting rapidly instead of calling them or meeting up in person. So many people find it so much easier to text rather than call or have an actual conversation in person.  Face to face scares way too many people now. Our society is lacking socialization. We are becoming zombies who would rather stare at a lit up screen than stare at the face of someone we care about.
The internet is one of the best resources out there. At just the touch of our finger -tips we can access essentially any information we care to know about. It provides a wealth of knowledge, one can't even fathom all the information out there. But, it does not provide socialization skills nor does it allow you to experience life in the moment with your friends or family or appreciate what the world really has to offer outside the realm of the digital world.
When it comes to relationships, a lot of romantic relationships are fueled online, rather than going out of your way and meeting someone in person. According to pewresearch.com about half the public knows someone that has used some type of online dating resource or have met their spouse or partner via that site. Two thirds of online daters—66%— have gone on a date with someone they met through a dating site or dating app.  That is a substantial increase from the 43% of online daters who had actually progressed to the date stage when we first asked this question in 2005. But it still means that one-third of online daters have not yet met up in real life with someone they initially found on an online dating site.
I asked 25 people to take a poll online about online dating. Three easy questions asking if they have ever used any sort of online dating, if they found it helpful and if they did use a site what it was. Seven people said yes they have tried it and 18 people said no they haven't. 85% said that it was not successful. All of the people that took the poll are in college and between 18-23 years old. The only online dating site that was mentioned was tinder. Tinder is extremely popular with the younger age group. It is an easy way to meet people your age and people that you might be attracted too. It is also most convenient to use on your smartphone. Being one of the leading selling points of the app.
One person that answered the poll, who wished to remain anonymous said, "I tried tinder a bunch of times and each time I was bombarded by guys that never really wanted a real relationship." This seems to be a common thought throughout the younger generation. A majority of people that said online dating didn't work said it was because they couldn't find a serious partner. Is this because of online dating? Or is it because a lot of people don't know how to act without being behind a lit up screen?