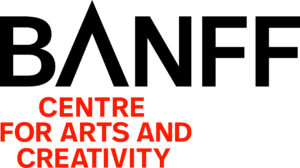 Image courtesy of BANFF Centre
Film Festival Shows to Packed House
By Ryan Mains
Bangor, Maine, February 13th- The Banff Mountain Film Festival, which is dedicated to showcasing short films involving incredible stunts, feats of bravery, and man's interactions with the most breathtaking vistas in the world, held a showing at the Anah Shriner Center in Bangor, Maine.
The road to the premiere was a tumultuous one, with the first showing at Husson University's Gracie Theatre cancelled on account of the massive snowstorm that forced a shutdown of the entire campus. With that venue cancelled, the festival nearly didn't show up in Bangor, on account of the festival's busy schedule requiring them to head to other venues in Maine over the next few days. But, much like the filmmakers, the team persevered and, to quote event host Charla, "drove in a complete circle, from Rockport to Portland and back to Bangor." This line in particular earned thunderous applause from the audience, most of whom have been attending the festival for years.
And this was no small audience. The center was packed to the point where they had to get more chairs, and the crowd was a solid mix of film fans, outdoorsy types, and a variety of organizers that supported the festival. During the intermissions, audience members got the chance to look at booths being staffed by members of these organizations, including the Appalachian Mountain Club, the Bangor Land Trust, and the Citizens Climate Lobby, which was there to gather petitions showcasing support for their proposed "Carbon Fee and Dividend" plan for Congress.
There were showings of a dozen films, with length ranging from a few minutes to a half-hour and locale going from the frozen depths of the Arctic to the jungles of the Amazon. Each film was connected in the deeply human stories at the center, focusing on struggles like trying to raise a child in the Arctic, building a raft from a massive tree in the Amazon, and trying to break the record for most miles skiied. A full list of the films that will be shown this year can be seen here, though not all of the films listed were shown in the Bangor festival. This first half of the films were shown before a break for intermission.
During intermission, the host held a lottery, with ticket stubs being read out to see who had won one of a variety of prizes. The prizes included a year-long supply of Kicking Horse Coffee, a him/her Deuters travel backpack, and a YETI fully submersible duffel bag. But those who didn't win the main prizes didn't get a chance to fret, as volunteers literally tossed out official Banff merchandise hats, leading to audience members scrambling and some even diving to grab one.
The festival ended with a showing of Jury Winner Imagination, directed by Tom Wallisch, which depicts a child's imagination creating a snowboarder who performs incredible stunts as he follows the boy to school. Running for 4 minutes, Imagination earned a standing ovation from the audience, and felt like a natural cap to the entire event. As the audience departed, Charla reflected, "The point of the festival is to show you that anything is possible. If you can imagine it, you can do it."